About Shuttlers Badminton Academy
We provide international level coaching to young children from pre-school to school years 1-3. We also provide an Elite program for the more advanced players.
Who are we?
The academy has been established to provide the best possible badminton coaching in order to give members the greatest opportunity to fulfil their potential.
We are providing 3 main components in the club:

1. Beginners: for the complete novice, we offer a range of structured coaching programs for children in school years 1 to 3 and teenagers / adults wishing to play badminton for social or developmental reasons.
2. Intermediate: aimed at older children that clearly have the ability to move to our Advanced coaching program.
3. Advanced: Our Elite program for more advanced players
The key personnel at the club are:
Jonty Russ – Coach – ex-England junior and level 2 coach.
David King – Coach – ex-England junior and level 2 coach.
Mark Russ – Manager – Sussex junior and senior badminton Chairman.
All personnel have extensive experience of working with young people both in a school and outside of school. All coaches have the necessary Badminton England qualifications and hold DBS certificates.
All sessions are covered by Badminton England Insurance.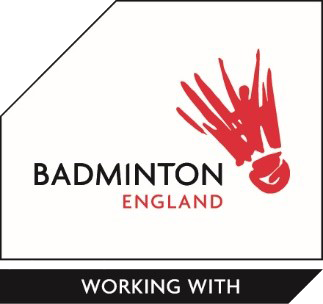 Beginners
Little Shuttlers

Offering young children from school year's 1-3 the opportunity to engage and learn a new, fun sport. Within the sessions they will have the chance to:
Learn badminton skills
Improve hand-eye coordination.
Develop basic movements such as: jumping, catching and throwing.
Be-active
All equipment will be supplied, including rackets and shuttles.
The first session will be free, subsequent sessions will cost £5.
We are running sessions each afternoon in the locations of Ardingly, Scaynes Hill, Wivelsfield, Lindfield and Haywards Heath. Check out the link below for a full list of coaching sessions, locations and times.
Little Shuttlers Coaching Events
Social Badminton for Teenagers
The sessions are arranged on-demand between the club, schools and the pupils. They are primarlily aimed at pupils who wish to learn badminton as part of their qualification for the Duke of Edinburgh award. However, we are happy to hear from schools and pupils who feel that they would benefit from this kind of arrangment for other purposes. To apply, please contact Jonty Russ on 07557 100843 or email to jonty@shuttlers-academy.co.uk
Social Badminton for Adults
The sessions are arranged on-demand between adults and the club. They are essentially social sessions that can be held at any of our venues, and a coach will be available to you throughout the session.
This arrangement has been very popular with mums and dads of the children we coach in our other coaching streams. If you are interested in setting up your own social badminton event then please contact Jonty Russ on 07557 100843 or email to jonty@shuttlers-academy.co.uk
Intermediate
This is our Development Pathway and we currently offer 3 training venues – Horsham (Weds and Thurs), Steyning (Tues), and Worthing (Fri) – for players who are wishing to progress their badminton skills so that they can perform at a higher level in competitions and to be considered for the Shuttlers Elite group. Players can attend as many sessions as they wish across all venues.
Advanced
Group
Our Elite Program
We run a twice a week, 2-hour group session for the higher end players looking to progress to their game both in and off the court. The sessions will be taken by both Jonty and David who will use their high-level playing ability to coach whilst playing with the players as well as taking a more traditional back of the court approach.
We offer a holistic approach to improving each player, including;
Strength and conditioning
Nutrition
Individualised sessions
Flexible schedules
Annual planning (sessions and tournaments)
Frequent attendance and advice at tournaments
Individuals
We offer the chance for individual sessions for people to accelerate their learning.
Price per hour = £20
How to join
If you are interested in joining us, then use the registration button below to send us an enquiry form.
Alternatively call Jonty on 07557 100843 or email him at jonty@shuttlers-academy.co.uk
Jonty Russ – Coach
Is an ex-England junior and level 2 coach, working toward his level 3. Jonty won 3 junior national doubles titles but then had to stop playing at the highest level due to injury. Jonty is passionate about coaching and at 20 years of age he has already been awarded the Coach of the Year by Mid Sussex Active; coached the County U18 sqaud; worked in Spain for a year coaching senior and junior internationals at a regional academy; delivered Badminton England's Racket Pack programme in a number of schools in Sussex, as well as playing for the Senior County team in the national Premier division.
Achievments:
U17 mixed and doubles national titles – 2015
U17 six nations doubles silver medal – 2015
U19 mixed and doubles nationals bronze medal – 2015
U19 doubles national title – 2016
Mid sussex active coach of the year – 2018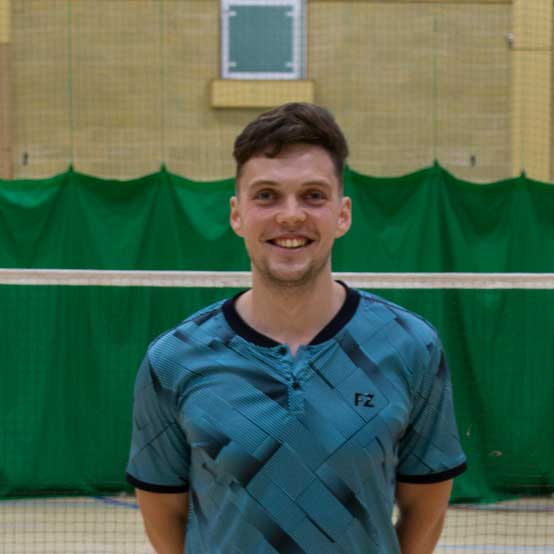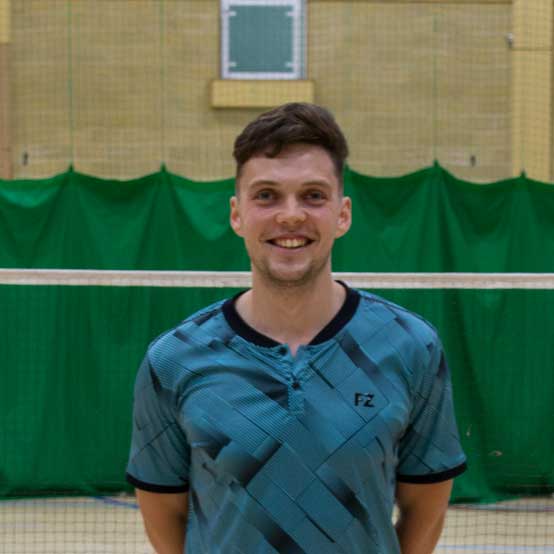 David King – Coach
Bio – Is an ex-international player and spent 9 years on the England junior programme. He has 2 European junior medals and a highest world ranking of 105.
He's been coaching on an individual basis for the last 4 years and has coached some of the up and coming junior England players. He was also the head coach of the Loughborough student's badminton club.
David believes that the most important aspect of playing is enjoying yourself, whether hitting with your friends or playing in a national championship final. Never forget why you started playing.
Mark Russ – Shuttlers Manager
Mark is a qualified PE teacher who taught at Ardingly College for 8 years and is passionate about encouraging young people to take part in sport.
Mark is very active in the local sport scene having set up Mid Sussex Blues FC (now Haywards Heath FC Colts); Mid Sussex Hockey junior academy and the Lindfield Junior Cricket academy. With both of his sons playing Junior international badminton and the younger son, Zach, now training with the Senior national squad.
Most recently Mark has become fully immersed in badminton is currently chairman of both the Senior and Junior County set up's.
Our Stringing Service
We are offering a fast reliable stringing service. Prices are:
From £15 for stringing and we provide the string.
£12 for stringing and you provide the string.
Additional £5 for 24-hour stringing service .
Additional £5 for racket to be delivered to you (place of delivery must be agreed by both the academy and customer).
Customers must inform the academy of any and all cracks in the racket. The academy holds the right to reject rackets if we deem the racket unfit to string.
Contact Jonty Russ on 07557 100843